American Hustlers Zine by Sean Baker
Issue 17 guest edited by Red Rocket filmmaker Sean Baker.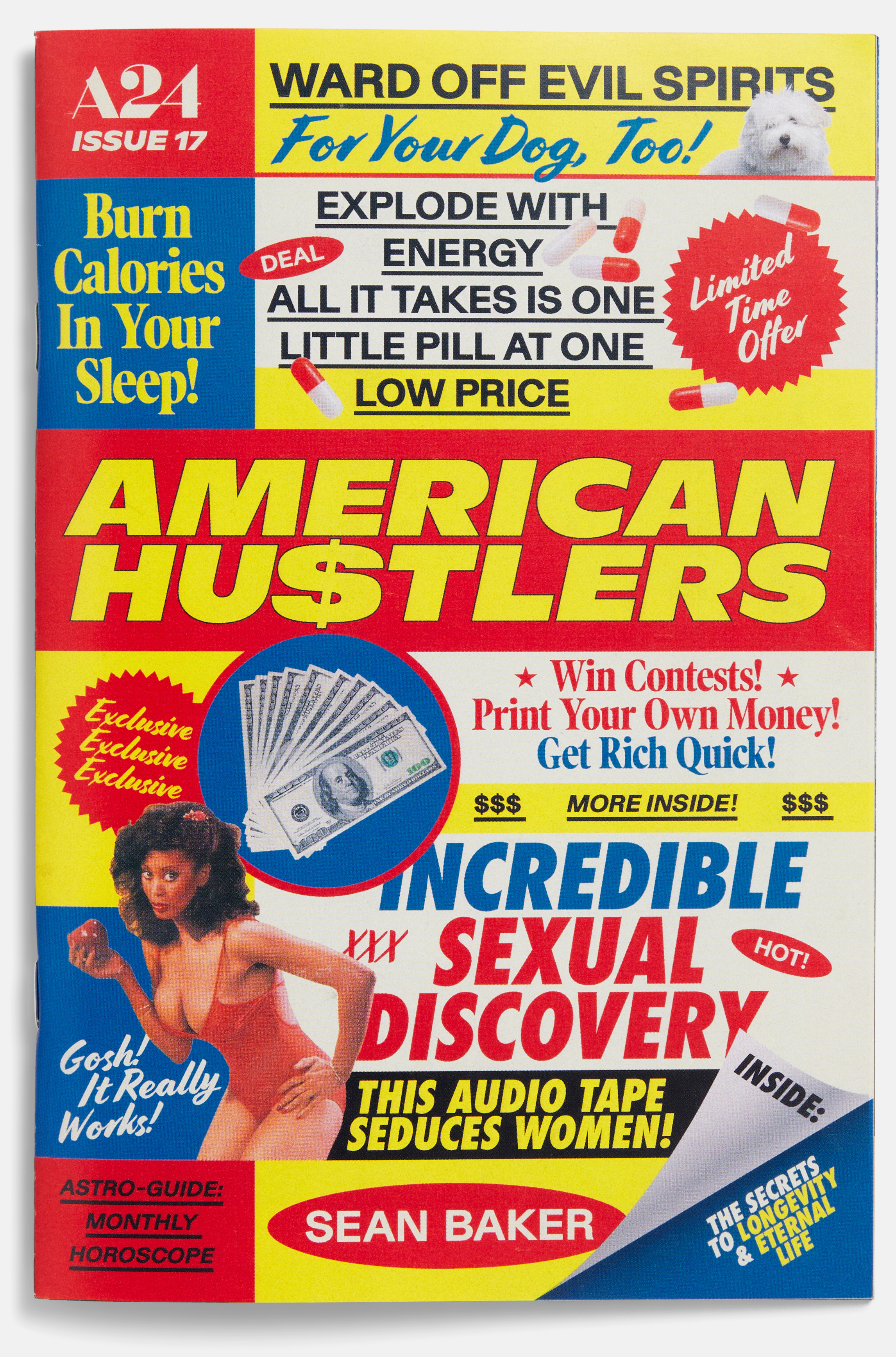 Description
Issue 17 guest edited by Red Rocket filmmaker Sean Baker.
From The Editor
"Out here it is all about our hustle. And that's it."
That was Mya Taylor as Alexandra in my movie Tangerine, but it could have been almost any character from the films I make: Ming Ding, an undocumented immigrant in Take Out, hustling to double his delivery tips so he can pay off a smuggling debt; Lucky from Prince of Broadway selling counterfeit handbags and sneakers in Manhattan's wholesale district to survive and take care of a baby; Hailey flipping park passes to tourists in The Florida Project so she can feed Moonee; Mikey, selling weed to refinery workers and fantasizing about his porn comeback in Red Rocket.
They're part of a larger tradition of hustlers in American cinema—Midnight Cowboy, Panic in Needle Park, Mean Streets—who are really just a reflection of the rest of us. It's human nature to always be leveling up, or at least trying to level up. And there's a certain American ingenuity to the ways people think they can do it.
Independent filmmaking always feels like a hustle, but the early days can be really scrappy. In the 2000s, just to get by, I would rent a van every weekend, scour New Jersey garage sales for bicycles, and resell them in the city at a huge markup. I edited corporate videos and wedding videos. In the 1990s, as the proud owner of 10 VCRs, I ran a barely legal duplication service out of my apartment in New York. I advertised my hustle by putting up flyers in my neighborhood that read, "VHS dupes, DVD dupes." I desperately wanted to be in the film industry, even if it was on the far periphery.
In another time and place my flyers might have run in a circular like the one you're holding. This zine is an homage to American hustlers—from the sex workers to the 1-800 psychics to the savant counterfeiters to the multi-level marketing believers—and as such, we've decided to promote what they're selling. Some of these ads are real, and others are fake (but based on real hustlers). See if you can spot the cons, or just let the naked ambition wash over you.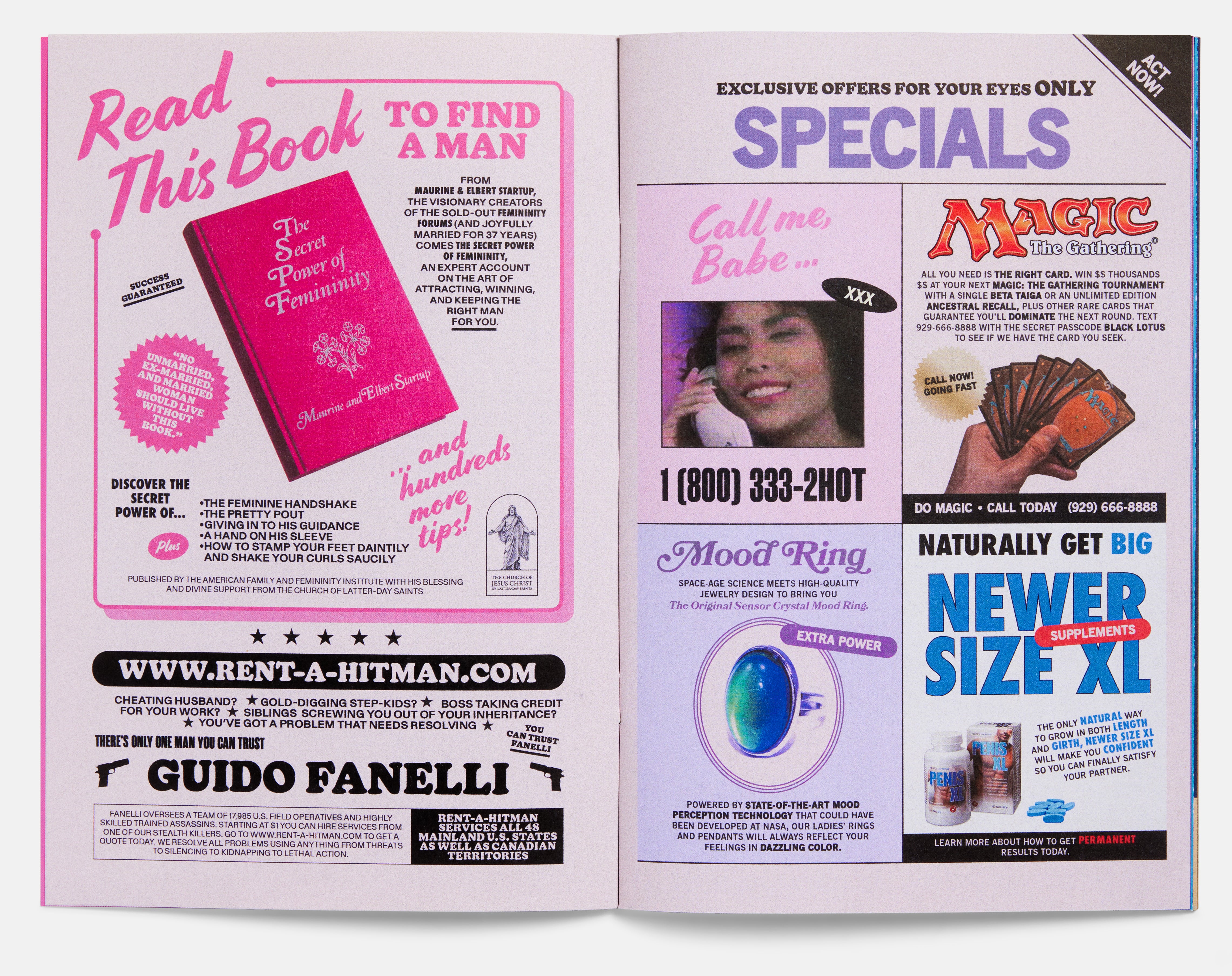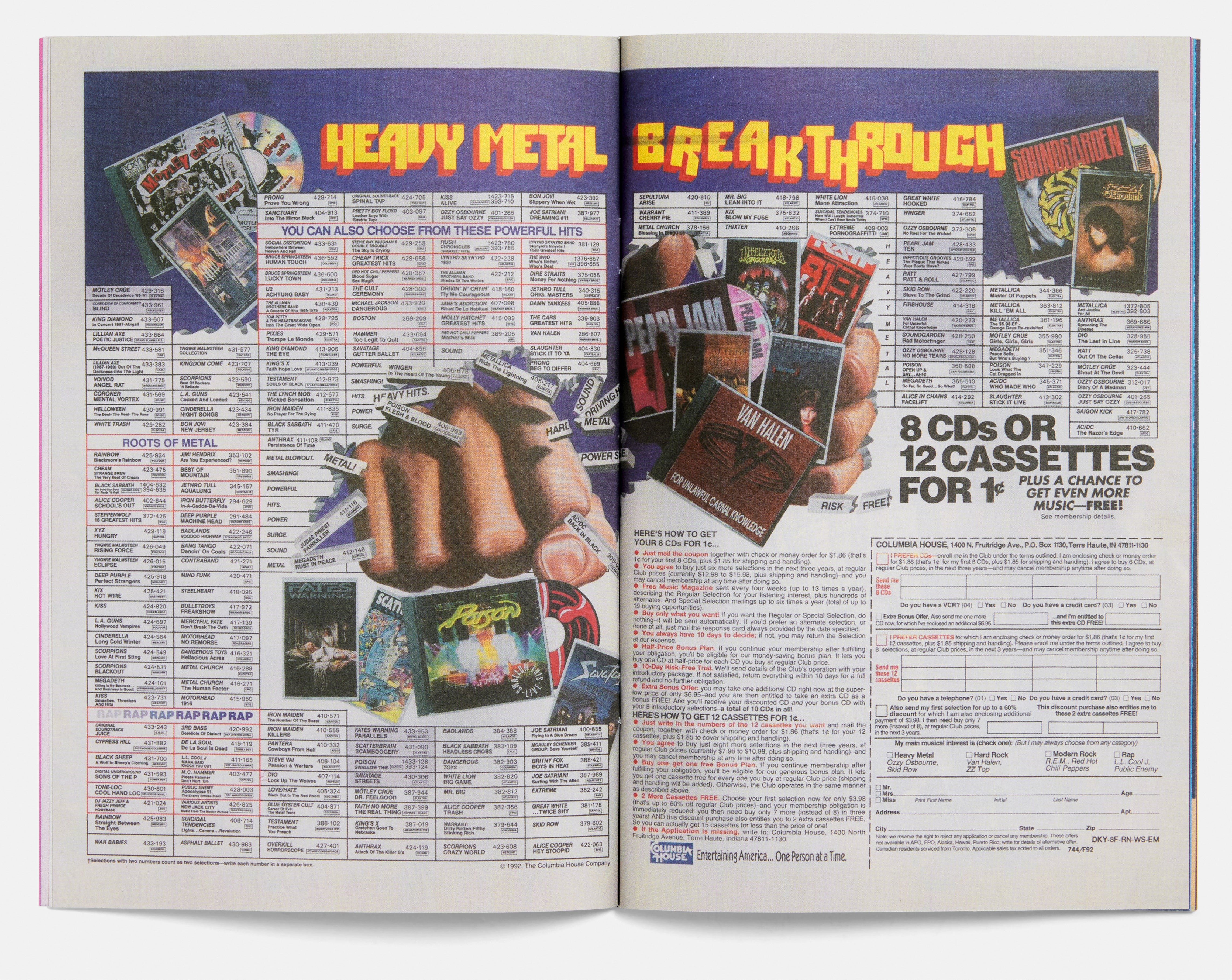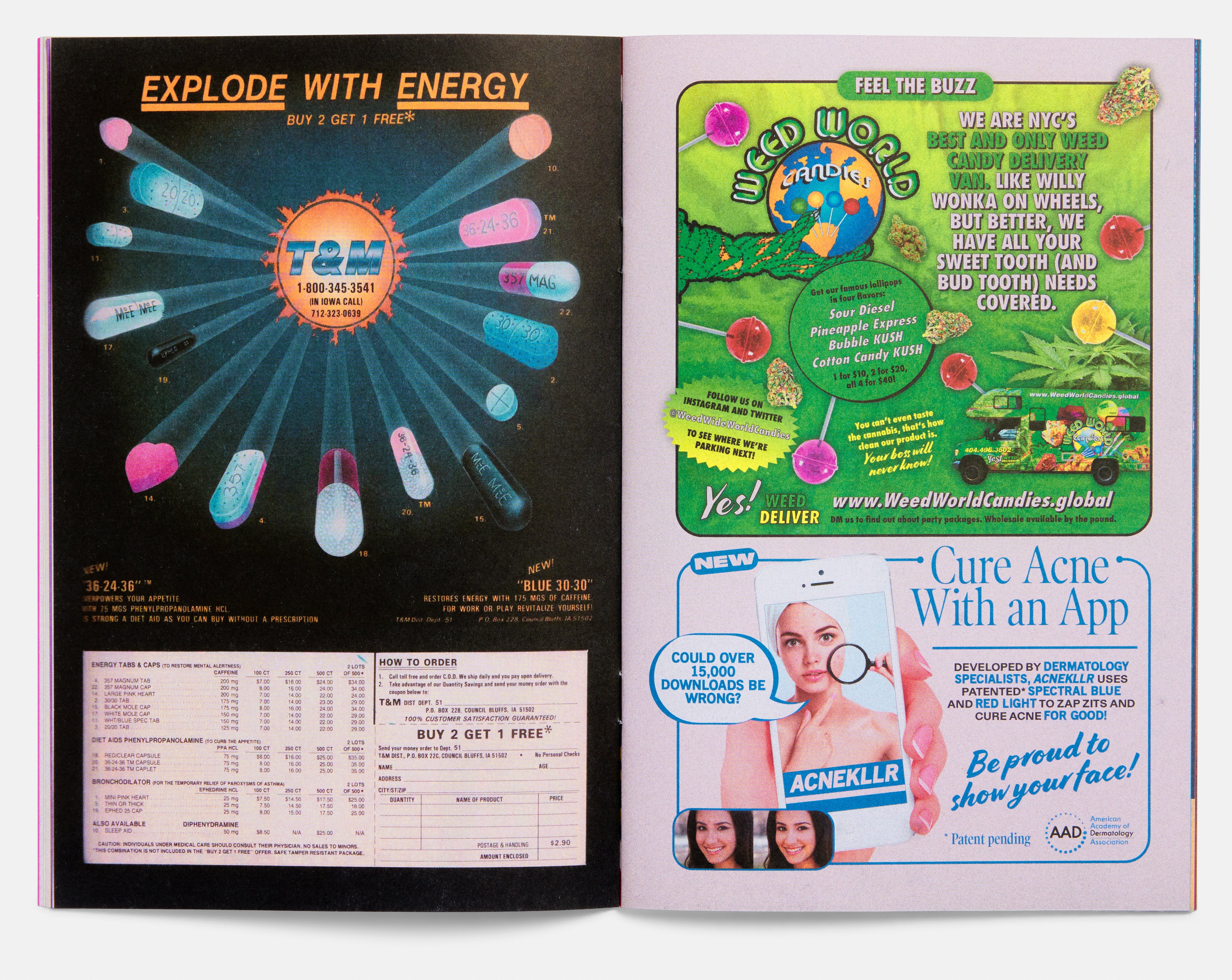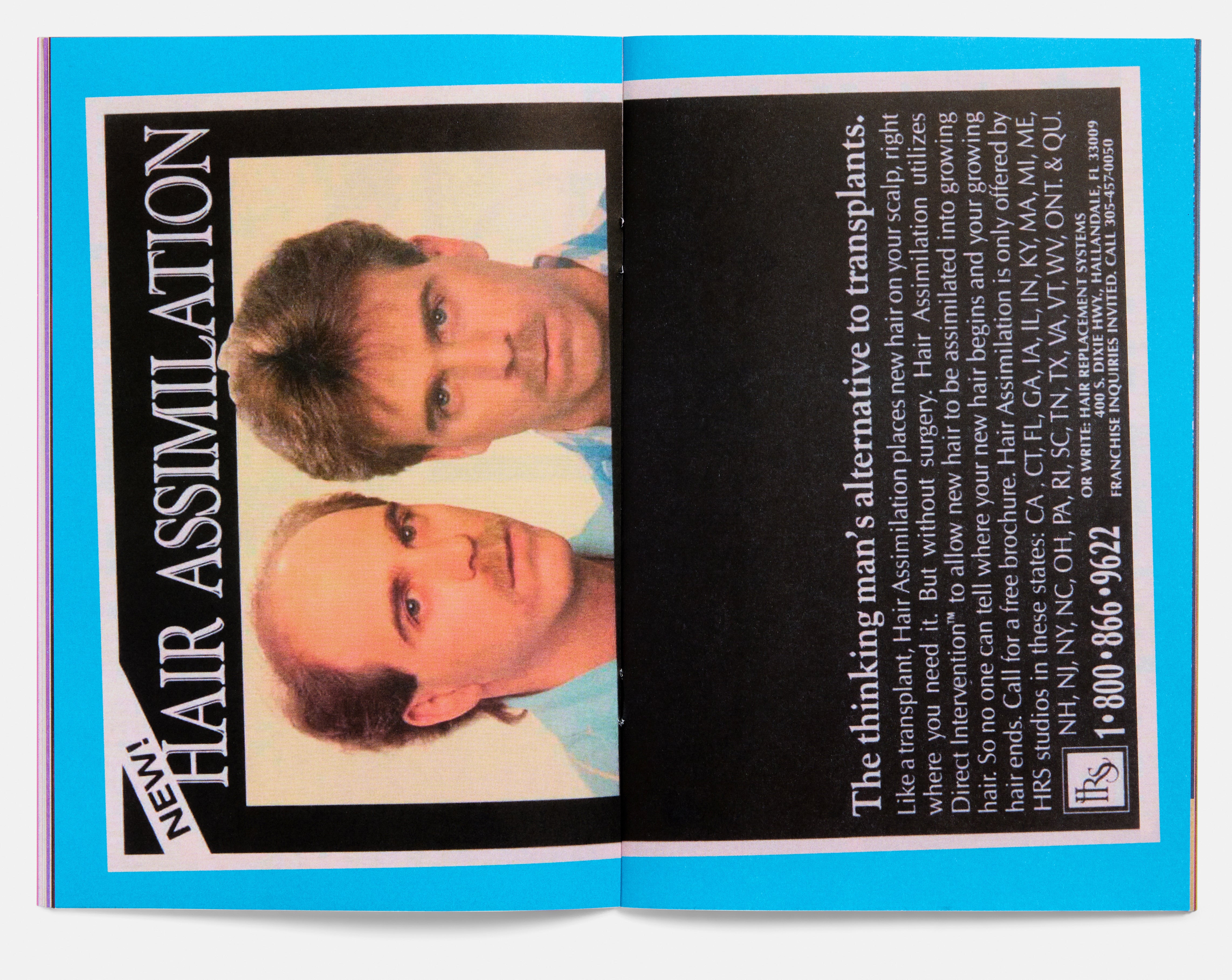 More recommended products